Quick Details
1 Video
92,733 Total views
March 31, 2021
Details of working with Xenon Bot
Merlin, the creator of Xenon Bot reached out to me to create a guide video for their Discord Bot; Xenon. It's a simple tool that allows users to back up and restore their entire Discord server's channel layout. This helps template (before official Discord templates were a thing, I think they are anyway]) Discord servers to copy/paste between communities and more. It's a handy tool; this video is shown to users right after inviting the bot to their servers!
On the Official Xenon Bot documentation: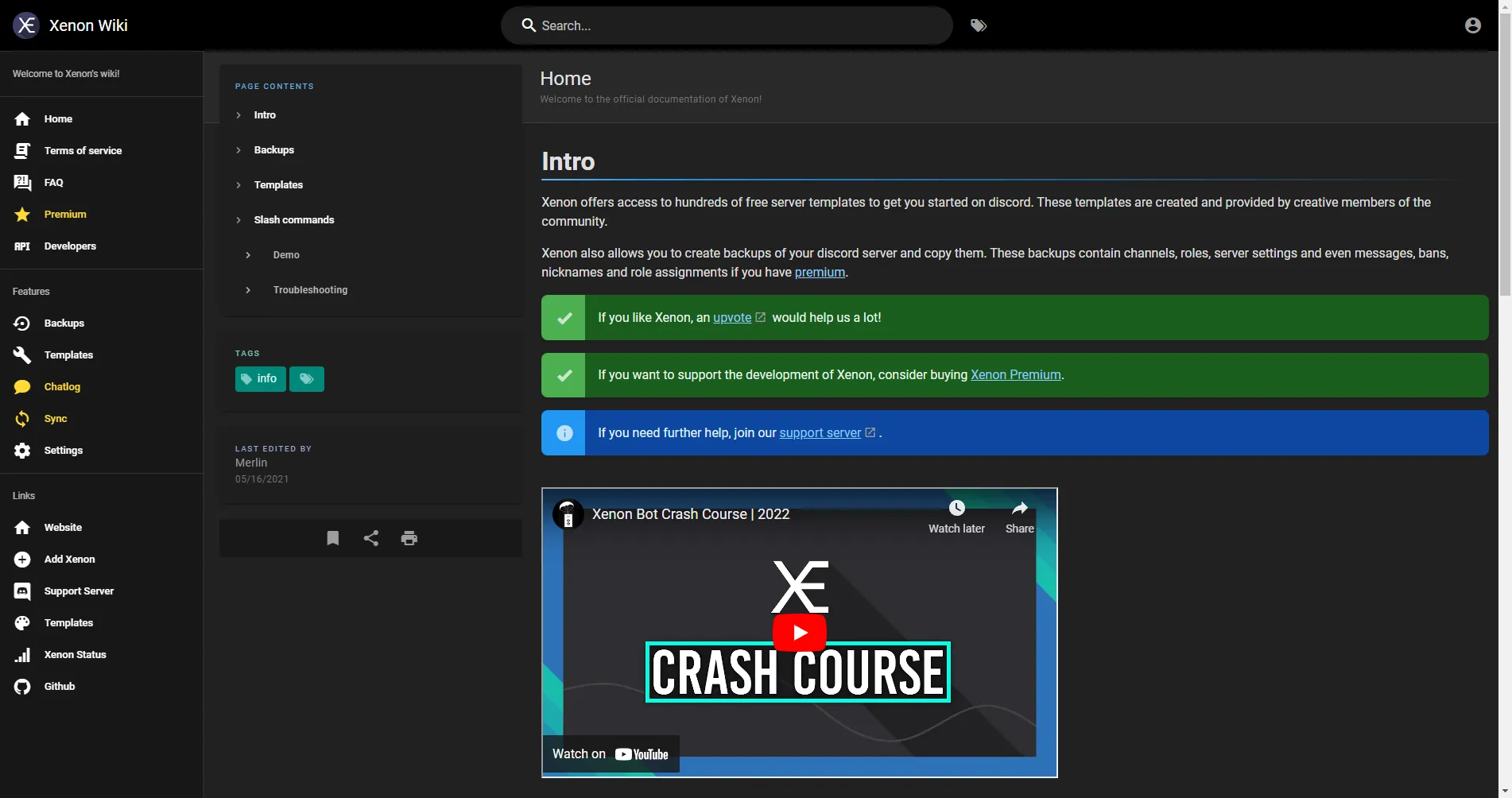 And on the post-invite screen: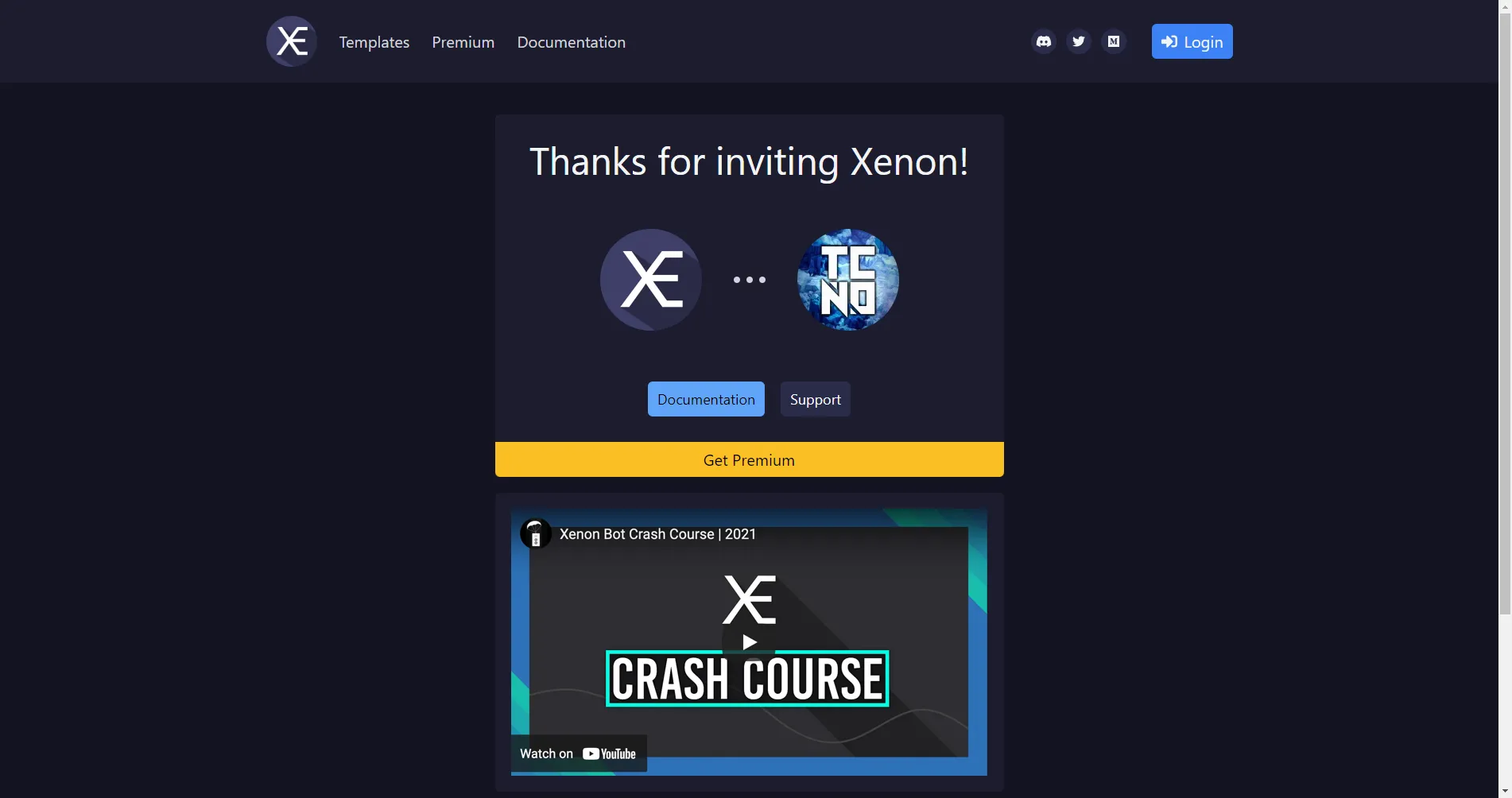 The video was uploaded at the end of March 2021 and has received over 92,733 views at the time of writing. The video continues to grow as it's featured in many places and shows up very high in Google Search results.
Since this video, Merlin reached out to cover their Discord custom embed website, message.style. Being open-source, I was happy to cover it in a full-blown guide. Published on August 6th, 2022, it has gained over 3,170 views.